Vaujany's answer to Go Ape!
12-July-2016
12-July-2016 12:25
in General
by Admin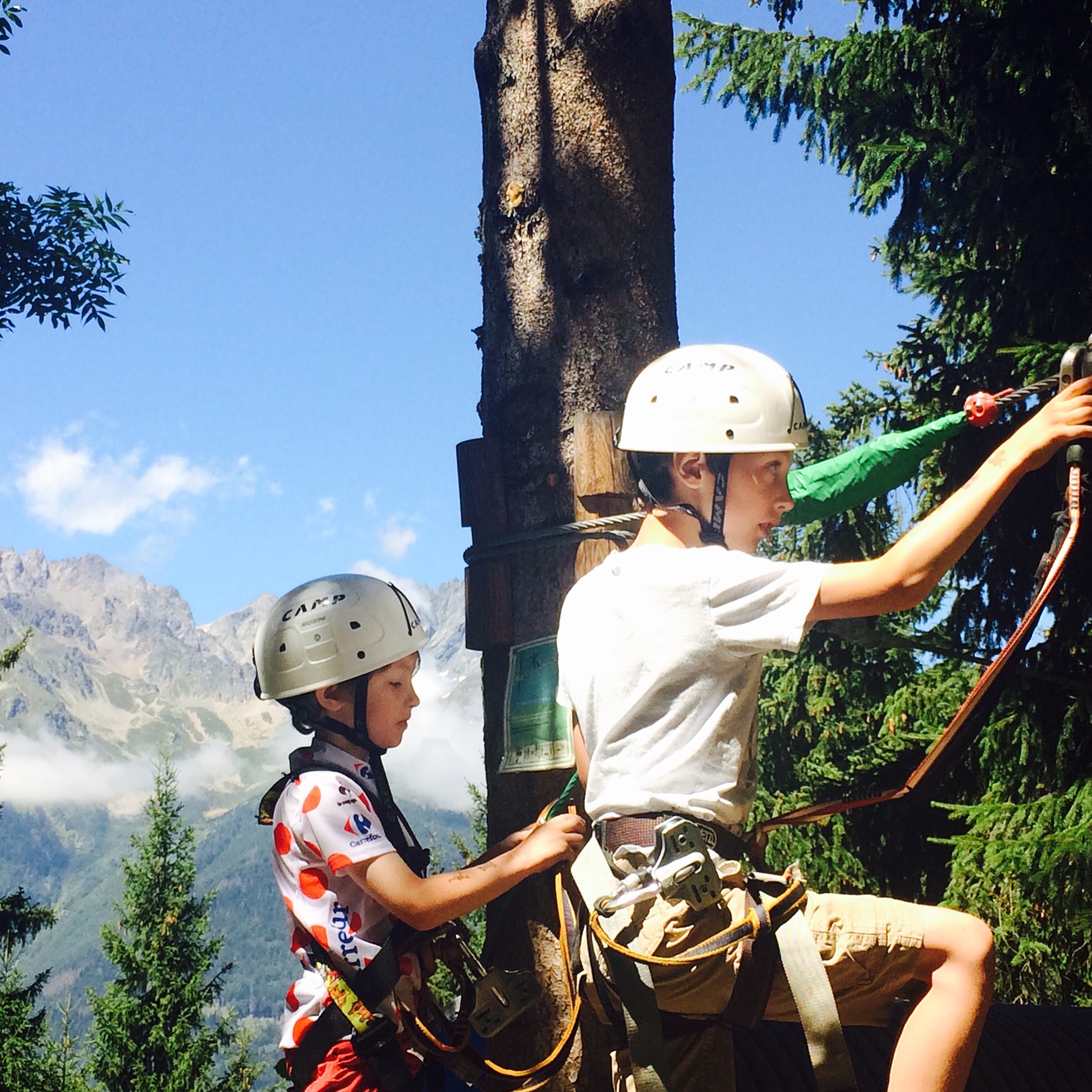 Ironically, Go Ape originated from France. The story goes that a young family were on holiday in France back in 2001 and came across a French family having amazing fun swinging through the trees. Observing this amazing experience the family believed they could start their very own business based on this activity and as we all know the business has grown and grown. There are now about 30 locations around the UK - Why didn't I think of this!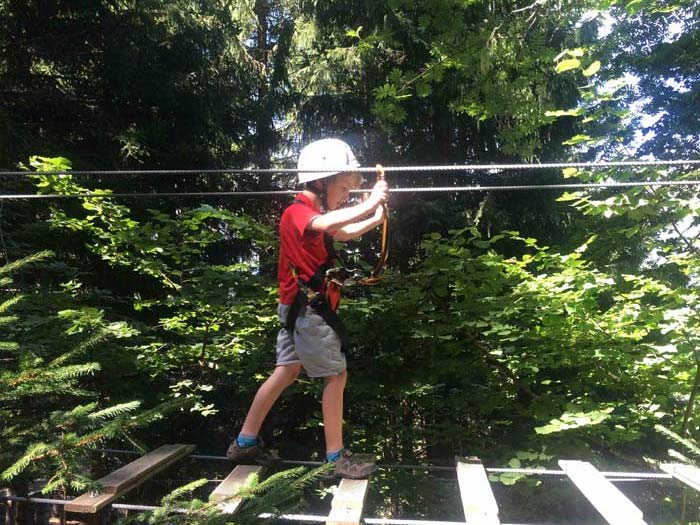 Anyway nestled in a lovely spruce forest in Oz (near Vaujany) is Vaujany's answer to Go Ape called Kamikaze. The activities offer the same sort of experience as Go Ape with tree-top rope adventures. There are varying heights and levels so it really does cater for all. If you are feeling brave head down the 300 metre giant zip line.
From Vaujany you can drive there in 20 mins or as we did by cable-car in a similar time.
There is a small cafe for refreshments alternatively bring your own packed lunch and enjoy the forest setting. The last time we were there, there was a bouncy castle and trampoline to enjoy as well.